My history in sewing goes back to the age of six, when my grandmother put a needle in my hand and taught me how to sew.
I have been sewing, in one form or another, ever since!
I often made my own rag dolls, and the occasional stuffed bear or rabbit. I loved making rag dolls and I loved making rag doll clothes, and little blankets. When my grandmother taught me to knit, I even knitted little doll sweaters! (But that is another craft story for another day!)
With my childhood play rooted in sewing and clothing, it should come as no surprise that I eventually went into Fashion Design and Pattern Drafting...mostly so I could make myself better fitting clothes and costumes! ;)
Having the additional skills in pattern drafting, along with my extensive sewing skills and background in 3-Dimensional Art, an amazing world of work as a costumer opened up for me. Here is a list of the highlights of my costume career in Los Angeles:
Jim Henson Creature Shop

Disney Imagineering

LA Opera Costume Shop
These wonderful sewing experiences are what make me qualified to guide YOU on your own path to sewing, whether it is learning to sew by hand, or to begin your own journey in machine sewing, to create your own clothing, costumes, stuffed toys, or home decor goods of all kinds, including sewing a slipcover for a beloved chair...yes, I actually made one of these!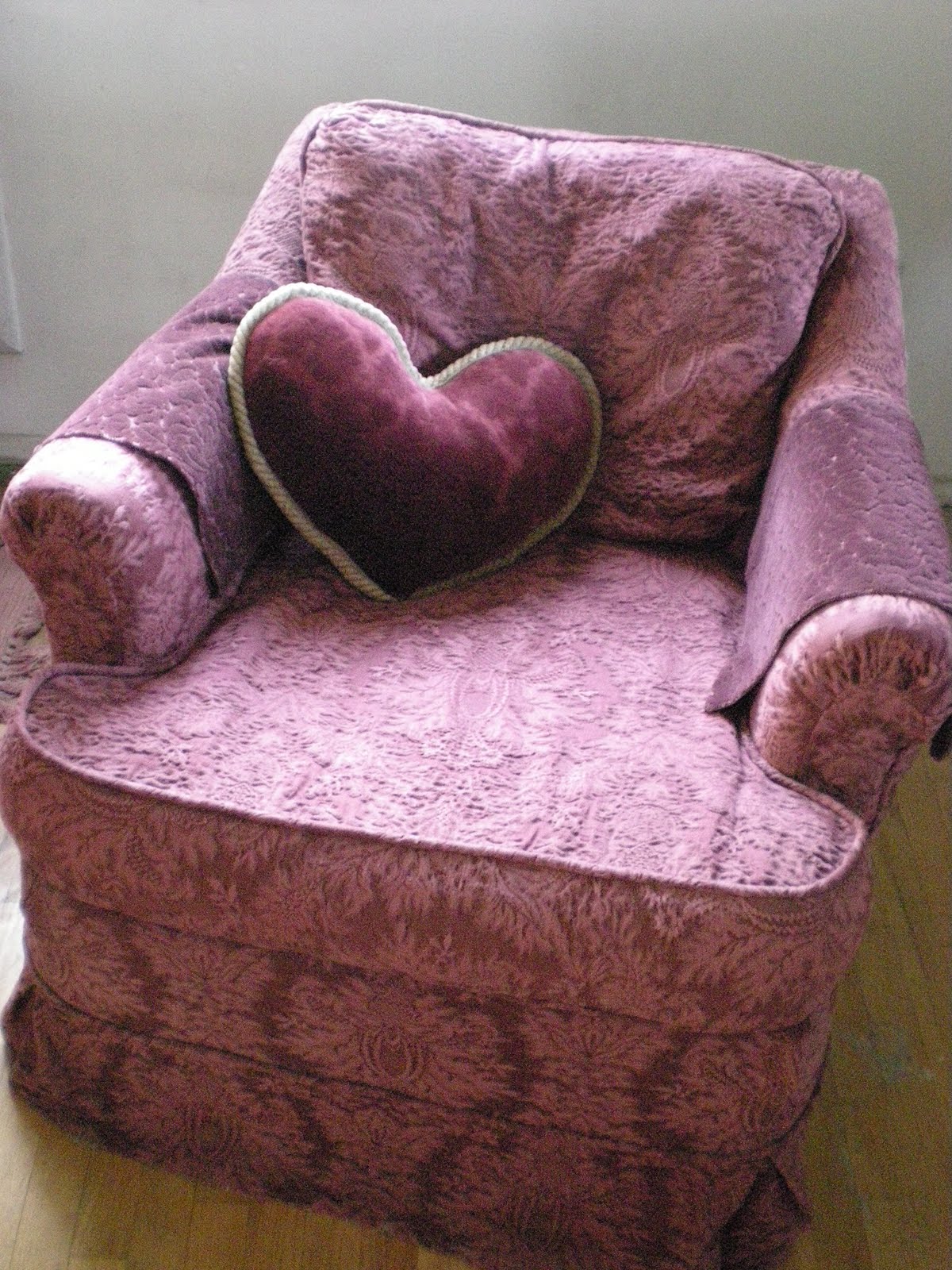 My beloved 'comfy chair' - I enjoy reading in this chair, with the slipcover and heart pillow made by yours truly!

I hope you find this sewing ecourse helpful, as you journey on your path of Creativity - thank you for being here!